The Yoyogod's Tribute to P. G. Wodehouse!

I have redesigned my site, to make it more P. G. Wodehouse intensive.
To Find out just who this P. G. Wodehouse guy is, check out my Wodehouse FAQ...
Find out which are my favorite P. G. Wodehouse books...
Follow my list of Wodehousian links...
Read my report on Wodehouse's German broadcasts.
The Yoyogod's Oracle of Uneartly Wisdom!!!!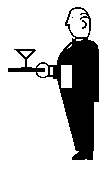 This Wodehouse Webring
site owned by Nathan Filizzi.
[ prev 5 | prev | next | next 5 |
? | all ]
---
BACK